Watch This Movie on Netflix and See why you need our service 
Check out this great video
About
Why Protect Your Privacy
About Us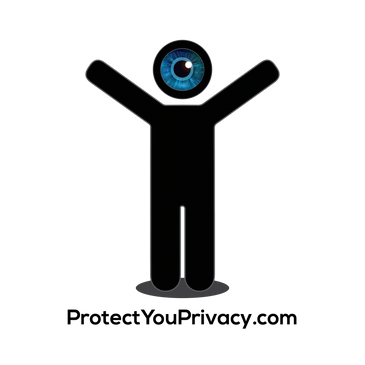 Why Pick Our Services
REMOVE PERSONAL DETAILS FROM PUBLIC LISTINGS
Clear your addresses and phone numbers from data-sharing sites.
PROTECT YOUR PRIVATE & PERSONAL INFORMATION
Fend off unwanted attention by safeguarding your sensitive information.
PROTECT YOUR PRIVATE & PERSONAL INFORMATION
Fend off unwanted attention by safeguarding your sensitive information. When you type your name into a search engine, are the results too revealing? Data-sharing websites make addresses, phone numbers, and other sensitive materials easily available via web search.
Protect Your Future
Services
Opt-Out Service
REMOVE PERSONAL DETAILS FROM PUBLIC LISTINGS
Clear your addresses and phone numbers from data-sharing sites.
Opt-out Services
Help remove your name of internet
Monitor your personal info & background report
See Who's Searching for You
Remove private information that's exposed
Help you so your information does not go the internet again
One time to remove all (it could come back on again in 30 days if you keep exposing your info)
One time fee to remove
Or Monthly fee to make sure your info is off every monthf
IMany apps we use
Removes location history, name, age and employment history, Your current and previous home addresses, Your phone number, email address and other contact information
Removes 100 sites
We use couple different Apps and software to remove the most
Monitors and analyzes, then alerts you anytime a new online record of your name appears online.
We also have bundle deal of all top Apps and software to protect your info and privacy online.email for details
Email for Quote:Quote is on how much you want and how many Apps. Basic price is one time fee for 25OrMonthly for 25
Surveillance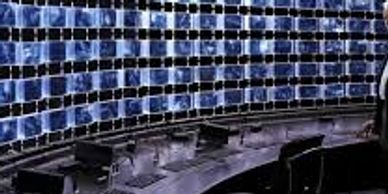 Find out if surveillance is watching you? ( Have cops lied to you and arrested you because you caught surveillance and acted like they are no surveillance is their. Then they say your seeing things.) Don't fear we can tell you if you are being watch or not. Want to know the truth?
Help you protect your info online and offline
Their a lot of training to protect your self.
Spyware sweeps
Bug sweeps
Thermal scans
Audio
Video
Get bundle of services and Apps and software
Special discounts on our product page. (coming soon)
We can show you haw to block all audio, and video. or Rent ours for a fee
We have surveillance teams to spy on surveillance back
We believe client no matter what. we have seen the unbelievable.
Only based out Wisconsin. Planing expanded throw whole USA. If payed right amount will travel to anywhere..
Please Contact us for price
Have us help you before its too late
WILLING TO HELP THE PEOPLE!. We do offer free services people cant afford if they are getting set up and can't afford it.. We can tell. by what you say if you are. (Free services we only do if we can keep data and videos to our likening. But will not expose anything about you. Only surveillance.
We have passion to help others. You are not alone. Don't think your guilty for hiring a privacy consulting to protect your privacy.
Business Services
Validating
Personal Data Handling & Security
Practices of Third Party Partners
Increasing the Value Utility of Personal Data
Optimizing Privacy Program Functionality
Enabling Automated Controls
Enhancing Program Integration & Privacy
Risk Awareness against all threats
I'm only company that is worried about your info being expose to government or hackers.
Do you want government to know any secret plans
or top invention.
We offer clients services such at how protect your self and with all tech devices,Scan for spyware. on all devices, Look at your home or business and tell you where your leaks are out. What you can do fix them or hire me for more to fix the privacy leaks. I am talking about all privacy leaks. I am not like normal privacy consult. I will protect your privacy from online would to your home, and personal life. Anything or anything around you I will tell you this could be potential leak for privacy. Can do bug sweeps and more.Only based out Wisconsin. Planing expanded throw whole USA. If payed right amount money will travel anywhere. Please Contact me price info. Based off how far and how long you need my company.
Online Appointments
Downloads
Files coming soon.
More Services coming soon
Send Your Video & Pictures
Have your Videos,Pictures and audio you want us to analyze. We can analyze anything. We can figure out a lot from pictures, video and audio. We have expert analyzer. We catch things that no one else notices. We can also have services that we search for things in the picture if we can find it in our database throw web. We also have services that we can find out plates for you. Do you have weird car sitting around and you want to find out who? Email us for details
undercover
We have over 100 people that we switch out for undercover jobs to get the truth. We can be hired to help you solve or catch anything you want. We can help you UN cover the truth. We will be expanding nationwide in couple years.
Email for services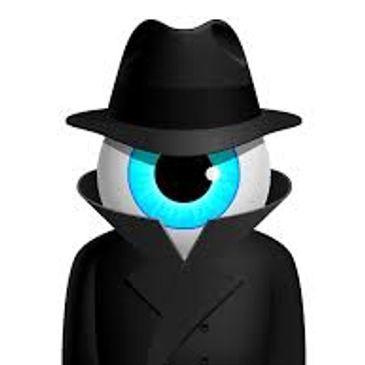 Camera and hidden cameras
We can help you put in cameras that are hidden and not. Also many more devices. some these devices we made and working on.
Email for services
Help Our Cause
Your support and contributions will enable us to meet our goals and improve conditions. Your generous donation will fund our mission.
DONATE NOW
Subscribe
Sign up to hear from us about specials, sales, and events.Email AddressSIGN UP
Connect With Us
Protect You Privacy Now Before It's Too LateThe World's richest companies are technology companies. Data and knowledge are the most expensive and desirable commodities on Earth.Data and knowledge are power! Our company has a lot data and knowledge of subjects that NO one else has.Remember, you heard it first at ProtectYouPrivacy.comAccording to a survey done in 2018, there has been 46,000 to 230,000 innocent people locked away.We are one of the first companies to protect companies' privacy, as well as to protect the people!We reserve the right to turn down clients. All client information is private and confidential. We will not help you break the law or cover anything up.We are only here to help you protect your information, company and personal life. Hire someone you can trust and can't be bought. We will not give out any information on our clients, even if they subpoena our company. We will notify the client if they do. We will fight a subpoena in court with a lawyer. If a client wants us to stand up for them or help, we can.Copyright © 2019 Protect You Privacy – All Rights Reserved.